Best Konbini Hot Meals
With more than 50,000 convenience stores, known as 'konbini', across Japan; there is strong competition between the major operators. These konbinis are constantly producing new innovative products and services that make Japanese convenience stores truly convenient. Here are some of our top picks from Seicomart, Lawson and 7-Eleven, most are pretty gourmet too:

SEICOMART

SeicoMart, locate in the heart of Hirafu, is the ultimate convenient store for those on the hill. Hot Chef was introduced 2 years ago to bring a selection of warm meals and snacks.

1. MENCHI KATSU (MEAT PATTY) | ¥140
Mince beef patty, breaded and fried, it's a quick option as a to-go hot snack. To level up, this can be the topping on your rice bowl, or sandwiched between some bread!
2. KATSU-DON (PORK CUTLET RICE BOWL) | ¥540
SeicoMart's restaurant-quality Katsu-don comprises a delicious bowl of rice topped with a deep-fried pork cutlet, egg, vegetables and condiments.
3. KARAAGE (FRIED CHICKEN) | ¥260
Fried chicken is the go t snack for more around town, SeicoMart offers tasty seasoned fried chicken pieces as a filler to tide you over till your next meal!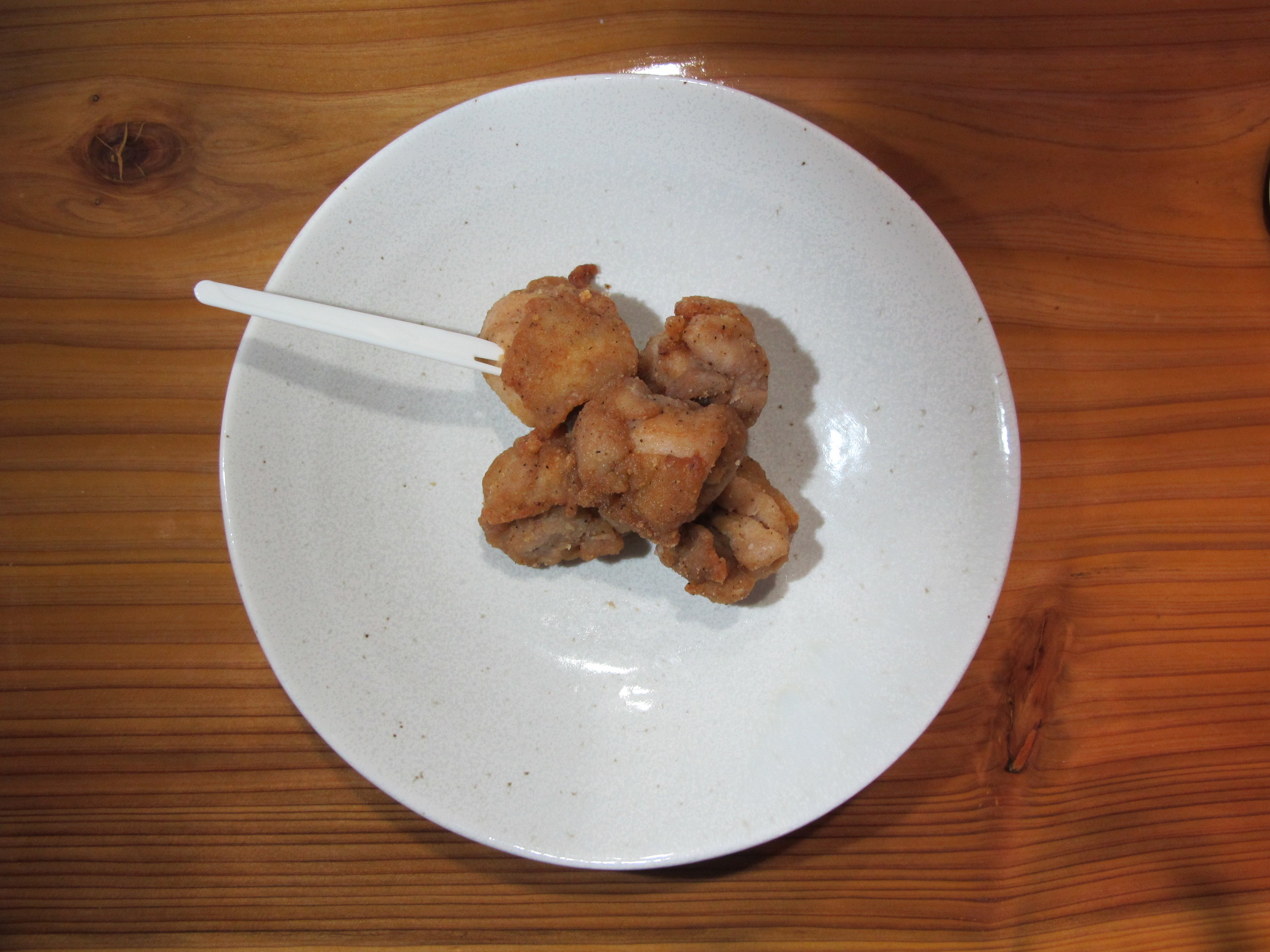 LAWSON
With a huge parking area and an awesome view of Mount Yotei, Lawson has become a favourite truck stop with a great selection of hot foods.
1. TSUKUNE STICK (SKEWERED MINCED CHICKEN) | ¥156
Normally served with teriyaki sauce, cheese, plum shiso, or egg, the Lawson take is pre-mixed with herbs that add to the juicy flavour!
2. LAWSON FRIED CHICKEN BURGER | ¥222
Did you know that you are also able to purchase buns in the bread section of Lawson just for the famous Lawson chicken? And that it will come with tomato sauce and mustard for your very own LFC Burger!
3. NAAN ROLL | ¥230
Lawson has a selection of yummy Naan wraps that you could have hot or cold. Our favourite is the pizza sauce base and sausage Naan wrap. Do ask for it to be heated at the cashier.
7-ELEVEN
With several branches located in Kutchan Town, or Niseko Town, this is the go-to option for a quick, cheap and tasty lunch.
1. PIZZA MAN (STEAMED PIZZA BUN) | ¥120
Here in Japan, steamed buns come in funky flavours, such as sweet potato, black sesame, curry and pizza! Our choice is a warm tasty steamed bun, with a tomato herb paste and gooey cheese filling!
2. ZANGI STICK (SEASONS CHICKEN SKEWERS) | ¥135
The main difference between 'zangi' and 'kaarage' is that the 'zangi' meat is pre-seasons, whereas the 'kaarage' seasoning is in the batter. The 7-Eleven's zangi stick is a super convenient and tasty hot snack!
3. TAKOYAKI (DICED OCTOPUS FILLED BALLS) | ¥330
The 7-Eleven Takoyaki comes ready with takoyaki sauce, similar to Worcestershire, and mayonaise! A quick squeeze of the sauce packets and you're ready to head up the mountain!